Warehouses Vs Warehousing
Warehouses And All You Need To Know About Them
The majority of people will have heard of warehouses and warehousing. But what is the difference between the two? Well, to begin with, we will cover warehouses. A warehouse is a building or structure designed to hold stock or belongings of businesses and individuals between manufacture, shipping, and trading. A warehouse will normally consist of a large, open plan building which can easily measure more than 1 Square km and house more than 500,000 different containers, boxes, and units.
MORE on WAREHOUSES - HOW THEY ARE MADE!
Smaller warehouses can often be found located in industrial parks where local businesses tend to store their goods that are soon to be placed in their stores. Warehouses don't need to be huge though, in fact, they can be as small as a single story house. The main purpose is that it acts as a place of storage for a fee and allows individuals and businesses to have stock and goods delivered directly to it. Many businesses also perform an action known as 'drop shipping' which involves goods being advertised on the internet and shipped directly from a warehouse. A great example of this would be Amazon who has warehouses located in almost every major country in the world.
Next, we will take a look at what warehousing is. As you already know what a warehouse is and what it does, the term 'warehousing' is the verb that describes the act of storing or making use of a warehouse and all that goes on within it. You could say that you are warehousing if you are a small business and you store your products in a warehouse. So, to put it simply, a warehouse is the noun and warehousing is the verb form.
These terms will be used throughout this article and will be delved into in more detail as we progress. So, we now understand what a warehouse is and what warehousing consists of, let's take a look at how a warehouse is born.
A standard warehouse is constructed from an array of different materials ranging from cement, plastic, metal, and wood. To begin with, the design of the warehouse must be completed so that the structural bones of the building can be put in place. Typically, a warehouse is quite simple in design and will consist of 4 walls and a high roof. The materials to build a warehouse consist of about 80% of the costs and depending on the type of materials used, can prove to be quite inexpensive.
Before any construction can begin, planning permission must be sought from the local council. This normally takes around 6 weeks to be approved, after which hiring contractors to erect the warehouse can begin. Many warehouses now aim to be as green as possible and try to avoid using many dangerous chemicals and toxins during the build. It is also now commonplace to see warehouses with solar panels on the roof. Solar panels help provide renewable energy to the warehouse and can help reduce outgoings on energy bills by up to 60%.
All warehouses must be fireproof, regardless of where they are located. This is important in helping protect the customers stock, but also to help prevent any risks to life. As a warehouse is normally manned with a set of staff performing different roles, fire mitigation is imperative. It is illegal to smoke in a warehouse, and many dangerous goods such as fireworks and gas canisters will need special permission to be stored. Any cladding of the structure must also be certified as being flame retardant and offer protection from fire damage. Most warehouses avoid using cladding altogether and tend to have a rather industrial cement and steel look to them.
The majority of warehouses are recommended to be built larger rather than smaller as smaller structures can cost more in the long run, especially as they cannot house as many products. Opting for a square footprint rather than a rectangular one will allow for less tilt-wall panels and prove to be less expensive. Slab flooring is much more economical when compared to tilt wall panelling.
It is also important that a warehouse invests in a good, solid deceleration lane. This enables lorry drivers to be able to collect and deliver goods to the warehouse with ease. Lastly, if possible, try to keep the roof of the structure at 40 feet or below. Anything above 40 feet from the floor will require a much more expensive fire sprinkler system that is specially designed for heights above 40 feet.
Typically, construction of a warehouse is quite fast and can be completed in as little as 2 months for a large structure. Once the groundwork is done and the foundations are in, the rest will fit together much in the same way as a jigsaw puzzle. A network of steel frames will interlock with each other to create the bones of the building. After this, the walls and roofing can be installed via a network of nut and bolt fastenings. Lastly, the floor and deceleration lanes are installed along with any internal elements such as storage shelving and interior rooms.
As many warehouses will contain heavy duty machinery such as forklifts and loading vehicles, a network of interior pathways is usually created. These will have routes throughout each section of the warehouse and some of the larger ones have automated robots performing the work. Of course, while robots may help with reducing the labour load involved in the warehouse, no warehouse is able to run efficiently without a key group of staff to oversee everything.
Logistics
For over 40 years we have successfully managed and delivered projects of all sizes, from business expansion projects through to changing channels of distribution and downsizing programmes.
We provide cost effective logistics and supply chain expertise, to bring value to sales focused businesses. We deliver and support robust, simplified logistics and supply chain operations to customers throughout the UK and further afield. Read more about Logistics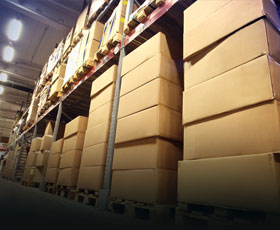 Warehousing
We have a wealth of experience in warehousing and can advise on full scope solutions, including design and build greenfield sites to redeveloping brownfield areas.
Examples include shared use or dedicated facilities, for both immediate and future requirements. We also have the skillset to review and report on warehouse operations, to improve flow, productivity, resource and capacity. Read more about Warehousing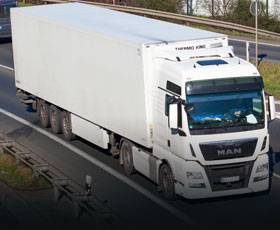 Transport
Regardless of the size of your operational or vehicle requirements, we can provide advice and support on transportation. This ranges from small vans to large goods vehicles, across many vertical markets and sectors.
We offer reviews of your existing transport operations where we can simplify processes, remove waste and improve utilisation and costs. Additionally we can design and implement new transport solutions from concept to implementation. Read more about Transport
What Are Warehouses Used For?
As noted above, a warehouses main function is to serve as a place of storage for individuals and businesses from every continent in the world. As an example, goods are manufactured in countries such as China, where they are then stored in a warehouse. These goods are kept until they are ready to be shipped and are then placed in shipping containers. Once the shipping containers have been packed, they themselves go to an open-air warehouse in the port where they are kept until they are ready to be loaded. Once they have been shipped and have arrived at their destination country, the purchaser then arranges for a warehouse to collect the stock and put it into storage within the warehouse. The stock is then held in the building until the owner collects their products to place in their stores.
There are no hard and fast rules as to what can be stored in a warehouse, but some items are more likely to be found than others. It will also depend on the warehouse type and facilities, which will be discussed further in the next section.
What Can Be Stored In A Warehouse?
Just about anything you can think of is stored in a warehouse, ranging from clothing to cars, and electronics to food. Of course, the type of products that can be stored in each individual warehouse will depend largely on what facilities are inside to accommodate them. Take, for example, a container of apples. Apples are perishable and therefore need to be stored at optimal temperatures and darkness. For this reason, the warehouse selected would be one which is refrigerated or has refrigerated units and access to machinery which can extract oxygen from the air and replace it with carbon dioxide. A specialist warehouse unit such as this would charge much higher fees as there is more work involved in the storage of products.
A warehouse that can store a mixture of dry goods such as clothing, electronics, and even cars is known as a multi-purpose warehouse and costs involved in using it tend to be much lower. As all that is required is a dry place to store products, much less work is required to maintain it. As a general rule of thumb, a multi-purpose warehouse is the most commonly used type and is also the most economical choice. The products are kept dry, safe, and secure within the warehouse until the owner decides it is time to collect them.
Most warehouses will contain one or a mixture of the following items: Household products, furniture, clothing, fabrics, children's toys, cosmetics, parts for cars and electronics, building materials, dry food products, tinned food, and fresh fruit and vegetables. As noted earlier, perishables require specialist warehouses, while the rest of the products can usually be found in the same building.
Of course, while most warehouses will contain a mix of items from different customers, many of the products will be similar. This is the reason as to why one warehouse may accommodate fabrics and furnishings only, while another takes electronics and glassware. It would be too much of a risk to keep fabrics and soft furnishings in an area that could lead to contamination, especially from potential leaks or strong smells that attach themselves to the garments. So while warehouses can contain a mixture of different goods, the majority will keep only similar items together.
What Can Be Found In A Warehouse?
A warehouse can contain many different technological elements throughout, which range from robotic machinery to high-tech computer systems. To begin with, you can almost guarantee that there will be several forklift trucks in the building to help with loading, unloading, and transporting goods throughout the warehouse. While some forklift trucks are now running on an automated system the majority are still manually driven. However, as we move forward into an increasingly modern world, the process of automation is becoming much more commonplace.
In some warehouses, you can also find automated internal transport carts which are manually loaded by staff. The carts will arrive at a certain zone within the building where they have been sent via the main computer system. The staff is then notified as to what needs to be picked and placed in the automated cart. Once the order has been placed in the cart the member of staff then checks it off on a touch-pad screen and the cart makes its way to the delivery area.
Fruit and vegetables and other perishable goods will be placed in a controlled atmosphere storage unit which will typically consist of one or more rooms specially designed to be able to prolong the shelf life of the goods. Refrigeration units will almost always be found as are many controlled atmosphere units which actively monitor C02 levels and adjust them accordingly to help prevent the build-up of sugar alcohols and fermentation.
Manual pallet & jack lifters will also be found in a warehouse, along with other equipment such as hand trucks, gravity conveyor belts, shrink wrap equipment, and container tilters. Staff working in a warehouse will also have access to tape dispensers, box cutters, back support belts, shipping scales, and anti-fatigue mats. There will also be fire extinguishers and first aid kits located at set intervals throughout the building.
A staffed warehouse will also feature several offices for managers and a staff room with kitchen and toilet facilities for workers. While not every warehouse is set out the same or serves the same purpose, the majority of the above are universal aspects of warehouses the world over and would normally be found inside them.
How Is A Warehouse Managed?
Warehouses are managed by various members of staff working across several different roles. At the top of the staffing list will be the manager who oversees the day to day running of the warehouse from the ground up. The warehouse manager is responsible for all of the staff within the warehouse and also is the one who is held accountable due to product loss or damage during storage due to negligence.
Next is the duty manager whose job entails much the same as the manager yet is more connected to the rest of the workforce. The general manager is also the one who does the hiring and firing of staff and oversees everyday operations.
The warehouse supervisor acts in the same way as a team leader, whereby he or she is effectively in charge of the staff on their shift. The supervisor is normally the first point of contact for other members of staff.
General staff is the last category of people found in a warehouse and ranges from pickers and packers to HGV operatives and loading bay assistants. Everyone in the team works together to ensure that the whole days working process goes smoothly and with ease.
Inside a warehouse, you will also find the main computer system which controls much of what actually takes place in the building. The main computer will hold customer details and orders, dates in & out, estimate storage space, keep control of accounts, monitor staff and keep specialist equipment running at optimal levels. When all of these elements join together, you are left with a well-managed warehouse that works efficiently.
Where Can You Usually Find A Warehouse?
The answer to this question is ... anywhere. Warehouses can be found in both urban and rural locations. However, the majority of warehouses are found located in industrial parks not too far away from a main town or city. The reason for locating them near a town or city is purely down to convenience.
It is not unusual to see larger warehouses built along motorways and major routes too. Building a warehouse in these types of places allows easy access to drop-offs and pickups and makes them easy to find. Smaller warehouses can be found in many backstreets of major towns and cities and some are even in residential areas.
The main rule for warehouses is that they need to be easy to locate and reach and provide ample access for delivering and collecting goods. If a warehouse was built behind a backstreet with a narrow road leading up to it, access would be difficult and it would put off potential customers. This is why industrial estates prove to be so popular.
Warehouses have allowed businesses to grow exponentially over time and lead to the creation of truly giant retailers such as Amazon to exist. Warehouses store just about all of our valued everyday items and enable products to be made, shipped, and stored with ease before being sent to the retail market for purchase.
Without warehouses, many goods could not be mass produced as there would be nowhere to store them until sale. This means that items would have to be made in smaller quantities, which would lead to higher manufacturing costs and inevitable higher retail prices. The advent of the warehouse has enabled businesses to sell their stock at affordable prices and help keep costs down. These savings are not only beneficial for the end customer, but also for the businesses themselves as it allows for higher profit margins.
Warehouses may not be the beautiful structures we see around us every day, but they serve a very functional purpose that enables us to be surrounded by all of the mod cons we are now so accustomed to having.