What Warehouse Space do and provide?
We have a large network of warehouses with excess storage space.
We utilise this space to store our client's goods and pallets, saving you valuable time, money and resource from sourcing and negotiation.
We are a leading UK warehouse space company that puts our customers first. Not only are we specialists in finding suitable storage for clients, but we also:
Work proactively with clients to ensure the storage they rent is right for both their products and company structure
Our network of warehouses includes unique properties that are not available elsewhere

We can provide transport and logistics for a complete solution via partners that we work along side in the industry who specalise in these areas
Use our experience to suggest the most appropriate storage space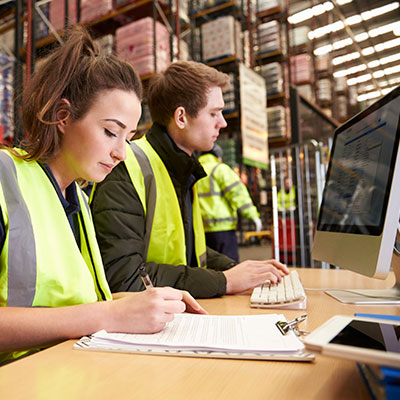 By renting space in a multi-user warehouse, you make significant financial savings. Rental periods are also more flexible, meaning your company doesn't need to sign up to lengthy 3 or 5 year contracts. We turn around enquires in as little as a few days and contracts can start from a min of 3 months.
As we are refining what we do down to Warehouse-Space only and focusing on that this needs expanding on….take out the rest of these services as they no longer apply.
Client Testimonials
The Warehouse-Space team are an integral part of our working week, with a friendly and caring approach with industry leading knowledge. They are our go to company in the industry - they are not a computer form that requires boxes ticking and costs being submitted without talking first. A hands on approach. Our business has benefitted and grown with the introduction to Warehouse-Space back in 2021. For those of you in the industry that were lucky enough to have known Les Flanagan or heard the stories of his charisma and knowledge of the industry – Please do not worry his presence lives on in the team! Regional 3PL, NW – Global Warehousing, Simon Williams, Operations Director

Warehouse-Space are an essential partner to us, we operate as clients and supply partners and use their service to support our ever-changing and dynamic needs. The team are so supportive, their extensive knowledge and far-reaching network is invaluable for our requirements. Team Warehouse-Space make working together on challenging projects stress free at a time when the pressure is on to respond quickly, the attention to detail is reassuring and communication across the journey is excellent and allows us to be well informed even with the usual changes that take place.
The greatest asset they have is responsiveness, honesty, and a no-nonsense approach when it comes to making the deal with their customer and then seeing the project through from start to finish.
It makes working with them a delight and is the reason why we always go back to them. In a changing market the team are there to support our business as a customer and as a supplier and we feel the commitment and integrity that they have in all our exchanges. 3rd party logistics provider – Menzies Distribution Services, Bob Duffy, Business Development Director

We've worked with Clare & the team at Warehouse-Space On a couple of projects and have found them to be both helpful & professional.
Clare in particular always goes the extra mile and her guidance/industry knowledge has proved invaluable in securing new business in this very competitive market place. Would highly recommend linking up with the team at Warehouse-Space. SW Region Warehouse and Logistics provider – First GB Logistics, Mark Dennison, Sales Director

I wish to commend the excellent service level, communication standards and behavioural competencies of Clare Snaith and the company Warehouse-Space In the ultra-competitive market of warehouse storage solutions, they have consistently proven to add value and adapt to the demands of their customers.
The business offers bespoke solutions which is a game changer based on previous experience in the industry and facilitate achieving customer expectations via 3PL partners. Implementing a beneficial charging mechanism strategy enables a win/win for all stakeholders. National Retailer Home and Outdoor products – Phil Blackburn, General Manager, Wincanton

The Warehouse-Space team have quickly become an integral supplier/customer to our business.
Warehouse-Space promotes all the elements that are right about a first-class logistics business. Honesty, integrity, and transparency clearly underpin every facet of the business and they are a wonderful addition to the UKWA member organisation, providing a wealth of knowledge and expertise which is unrivalled among their competitors.
The attention to detail around their understanding of their customers' requirements, pain points, and objectives promotes trust and confidence.
Clare's dedication to going above and beyond and acting as a partner and adviser is invaluable to our business. Global 3rd party logistics provider – Iron Mountain, Lee Robinson, Business Development