What do Warehouse Space do and provide?
Put simply, we have a large network of warehouses with excess storage space. We utilise this space to store our client's goods and pallets, saving you valuable time, money and resource from sourcing and negotiation.
We are a leading UK warehouse space company that puts our customers first. Not only are we specialists in finding suitable storage for clients, but we also:
Offer logistics, transport and support services
Work proactively with clients to ensure the storage they rent is right for both their products and company structure
Our network of warehouses includes unique properties that are not available elsewhere
We can provide transport and logistics for a complete solution
Use our experience to suggest the most appropriate storage space
By renting space in a multi-user warehouse, you make significant financial savings. Rental periods are also more flexible, meaning your company doesn't need to sign up to lengthy 3 or 5 year contracts.
Other Warehouse space related services
In addition to warehouse space, we also offer the following:
Logistics
For over 40 years we have successfully managed and delivered projects of all sizes, from business expansion projects through to changing channels of distribution and downsizing programmes.
We provide cost effective logistics and supply chain expertise, to bring value to sales focused businesses. We deliver and support robust, simplified logistics and supply chain operations to customers throughout the UK and further afield. Read more about Logistics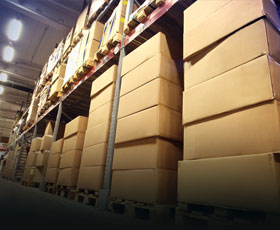 Warehousing
We have a wealth of experience in warehousing and can advise on full scope solutions, including design and build greenfield sites to redeveloping brownfield areas.
Examples include shared use or dedicated facilities, for both immediate and future requirements. We also have the skillset to review and report on warehouse operations, to improve flow, productivity, resource and capacity. Read more about Warehousing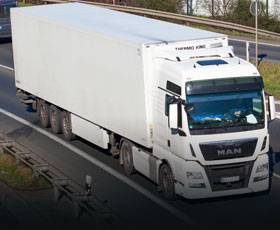 Transport
Regardless of the size of your operational or vehicle requirements, we can provide advice and support on transportation. This ranges from small vans to large goods vehicles, across many vertical markets and sectors.
We offer reviews of your existing transport operations where we can simplify processes, remove waste and improve utilisation and costs. Additionally we can design and implement new transport solutions from concept to implementation. Read more about Transport
Contact Us
Contact Warehouse Space to discuss your requirements.
ADDRESS
Ledborough House
High Street
Guilsborough
Northamtonshire
NN6 8PY
Your information will only be used to contact you about this enquiry, it will not be passed on to any third parties and will be stored in line with GDPR. You will not be added to an email marketing list.