Our extensive network of warehouse space to rent, helps companies to source the specific space they require, when they require it providing a completely flexible storage solution.
Our thorough understanding of the on-demand warehouse and storage market enables us to quickly provide the right solution and locations for our customers.
We have over 40 years' experience of sourcing and implementing short term warehouse agreements throughout the UK and Ireland, resulting in us providing you with the warehouse space you need in short timescales, with no fuss.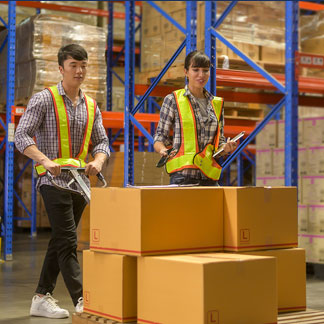 Working with us removes the hassle of finding the warehouse capacity you need.
Our detailed warehousing knowledge and understanding has been gathered through working with many of the UK's leading blue-chip retailers, manufacturers, 3PLs, freight forwarders, wholesalers and general traders delivering highly successful operational solutions.
We cater for all types of warehousing space and storage needs including:
Wet and dry bonded warehousing

Food (ambient, chilled and frozen)

High security products

All non-food including FMCG, textiles & hanging garments

General merchandise and hazardous goods

We cover all types of accreditations such as BRC, COMAH, Bonded

All our agreements are covered by
the UKWA terms and conditions as a minimum
Whether you're looking for small numbers of pallets to be stored for a short period of time, or you need longer term space to support your business growth, we have a storage solution for you.
Contact Us for your Warehousing Needs
What We Do
Warehouse Space.co.uk is an innovative and simple approach for landlords, owners, warehouse keepers and operators to advertise and fill available warehouse space.
Find Storage Space
Whether your company needs storage for 100 or 30,000 pallets, you'll be able to source an ideal storage solution through us. Chilled food, frozen food storage, ambient grocery, textiles, hanging garments, fulfilment and general merchandise options are all available.
Find Space Today
Warehouse Leasing Solutions
We act for a range of warehouse keepers, from small industrial businesses to national logistics operators and operators with their own dedicated sites that need to outsource or sublet the rest of the space until they need it for their business growth. We will help fill it!
Lease Space with Us
Fill & Advertise warehouse space
We cover the whole of the UK and Ireland, providing customers with cost efficient storage solutions and warehouse space in ideal geographic regions. We will never compromise on quality, safety and the security of customers stock.
Fill Space with Warehouse Space
New best member
Read more about us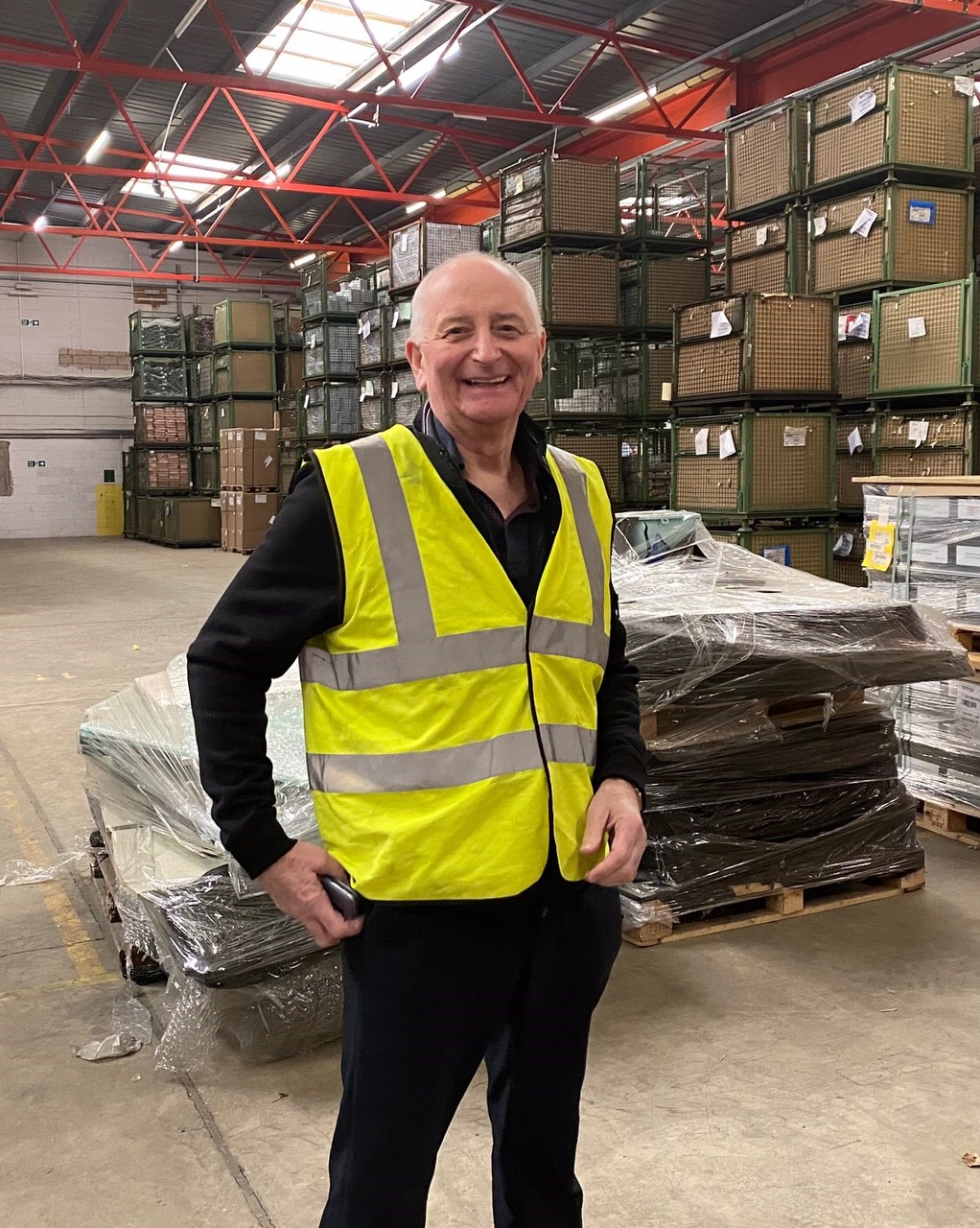 About our founder, Les Flanagan
Warehouse Space was founded by the late Les Flanagan, who sadly passed away in 2022.
Les was an incredibly popular businessman, who was highly regarded throughout the logistics industry and won many fans over his 50 years in the sector, due to his honest, straight forward and easy to do business with approach.
Les stepped back from the business in the last year and now the Warehouse Space team are taking forward what he created and will continue to grow. We'll always work to the company ethos that Les created, which as many in the UK Supply Chain industry will agree revolves around integrity and going the extra mile.
Reasons to use us for your warehouse space rental:
A large network of warehouses available across the UK
We are independent
Extensive industry experience
Our base is in the golden triangle
We cover the whole of the UK and Ireland
We are supply chain and logistics experts
What is Pallet Storage?

In the realm of warehousing, logistics and supply chain management, pallet storage stands as an integral component that facilitates the streamlined handling and storing of goods. At its core, pallet storage is a method in which goods are placed on pallets to be easily stored, handled and transported within a warehouse or between locations.

The humble pallet, often made of wood but also available in plastic, metal, and other materials, is an unsung hero in modern distribution. Palletising goods helps:

Protect products: By elevating them from the warehouse floor, products are less likely to be damaged by water or other potential hazards.
Optimise space: With goods consolidated on pallets, they can be stacked or arranged to make the most efficient use of warehouse space.
Enhance mobility: With forklifts, pallet jacks, and other handling equipment, palletised goods can be moved much more quickly and safely than individual items.

Several pallet storage systems have been designed to cater to different needs:

Selective Racking: This is the most common type of pallet storage, allowing direct access to each pallet. It's versatile and offers good stock rotation, but may not be the most space-efficient option.
Drive-in and Drive-through Racking: These systems allow forklifts to drive directly into the racking. Drive-in racking has entry and exit points on one side, making it a last-in-first-out system, while drive-through racking can be accessed from both ends, operating on a first-in-first-out basis. They're especially suitable for bulk storage of items with a low turnover.
Push Back Racking: Here, pallets are stored on wheeled carriers that slide on inclined rails. When a new pallet is added, it pushes the previously stored ones back. It's a last-in-first-out system, ideal for medium-turnover goods.
Pallet Flow Racking: Using gravity-fed rollers, pallets are moved from the loading end to the unloading end, providing automatic stock rotation and efficient use of space.
Mobile Racking: This system involves mounting racking on motorised bases to move closer together, eliminating the need for multiple aisles. It can greatly increase storage density.
Shuttle Systems: Automated shuttles replace forklift trucks to move pallets within the racking, reducing loading and unloading times.

Technological advancements have also impacted pallet storage. Warehouse management systems (WMS) can track every pallet in real-time, ensuring optimal stock control. Automated guided vehicles and drones are being integrated for quicker and more efficient operations.

Pallet storage has revolutionised the way goods are stored and handled, offering efficient, space-saving, and organised systems tailored to various needs. As the demands of the global supply chain evolve, one can only anticipate further innovations in this area, making the process even more streamlined and efficient for businesses and consumers alike.
Can You Rent Warehouse Space?

Yes! Renting warehouse space in the UK has become a common practice for businesses, both large and small. Whether you're an e-commerce start-up needing storage for your burgeoning inventory, a manufacturer looking for extra space to stockpile raw materials, or even a retailer with seasonal stock demands, there's a warehouse rental solution to fit your needs.

Many commercial companies and specialised logistics firms offer a diverse range of warehouse spaces for rent, catering to different requirements. Locations range from major transport hubs for ease of distribution to more remote, cost-effective sites for longer-term storage.

There's flexibility not only in location but also in the terms of the lease. Some businesses opt for short-term rentals to manage peak periods, while others might seek long-term leases to ensure stability. The beauty of renting is that it allows companies to adapt to their changing storage needs without the commitment of purchasing property.

In addition, modern warehouses often come with added benefits. Some provide advanced security systems, climate-controlled environments, or even integrated logistics services, taking the hassle out of distribution.

In conclusion, renting warehouse space in the UK is not only possible but also versatile, providing businesses with the flexibility to scale and adapt in a dynamic market environment.